JYGA Technologies - Advanced Technology Since 1994


Founded in 1994, JYGA Technologies inc. has emerged as the leader of the feeding management for sows at the farrowing period.
Their systems offer many possibilities to optimize the productivity of each sow and the follow-up of the herd.
Strong of its expertise and having developed the first computerized swine feeding system in the world.
It is not surprising to see this company being distinguished from the others by the diversity of its competences.
Indeed, JYGA Technologies conceives and manufactures its complete GestalTM systems at its plant.
From electronics to software or plastic molding everything is evaluated and tested at its experimental farm of 2100 sows finishing over 60 000 hogs annually in Canada. Jyga Technologies plant allows the company to market unique management tools to optimize pork producer's talent, productivity and financial income.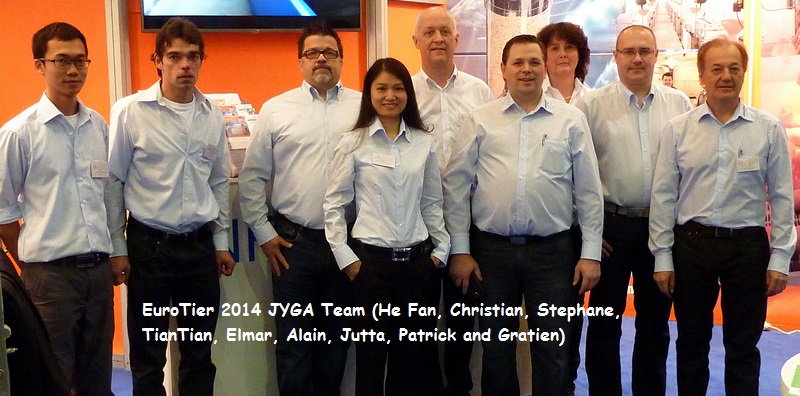 JYGA Tech Europe GmbH – JYGA subsidiary company in Europe since 2014

JYGA Tech Europe GmbH was founded on 1st of March 2014. With being located in Vechta, it allows the company to market unique management tools in Western and Eastern Europe.
The office in Vechta will organize the expansion of the sales structures for entire European market.
An appropriate storage with equipment and spare parts has also been established in order to supply distributors and customers immediately.
In addition, a corresponding service has been established for our distributors and customers.
Besides the service staff, which is always available for advice and assistance, we also provide a 24 hour service line.
Furthermore, appropriate training for distributors and customers is also being offered.
Therefore, JYGA Tech Europe can satisfy the demands of distributors, customers and the growing market.